For booking an appointment please call our automated service at 954-516-6660
We are pleased to announce that our ladies Mikveh is up and running. Come and experience the most spiritual time in our spa like Mikveh facilities. Thank you to the whole community for your generosity and specifially to Mr and Mrs Issac Reina Anidjar and family.
We would also like to thank the mikveh committee Mrs Reina Anidjar, Mrs Elayna Ifrah and Rabbanit Sarah Laredo or all your time and dedication to making our mikveh the most beautiful mikveh around.
The Mikveh Fee is:
$20.00 for Synagogue Members
$25.00 for non-members
Payments should be made to or confirmed with your Mikveh attendant.
We accept cash or any of
(Note: Please make your transactions private on your Venmo account)
We also offer special bridal packages, for more information please ask your mikveh attendant.
For any questions and suggestions for us to better serve you, please email us at Mikveh@MyBnai.com
Thu, November 15 2018
7 Kislev 5779
Update this content.
Update this content.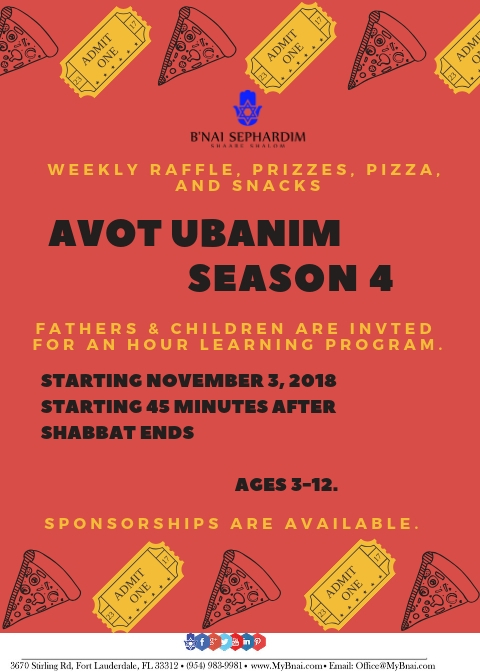 Update this content.
Rabbi Laredo's Youtube Page
Thu, November 15 2018 7 Kislev 5779